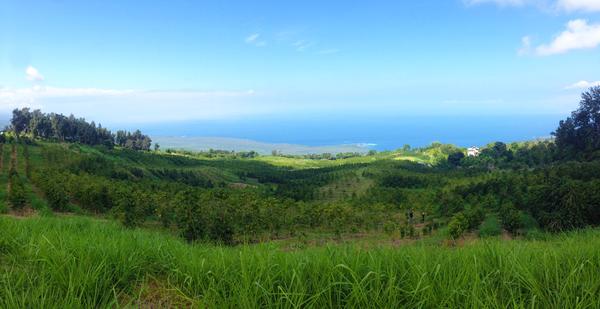 Aloha from Hawaii!
Let's talk about one of our favorite subjects: Kona Coffee. Possessing an incredible taste, quite rare, and grown in paradise, Kona coffee is held in high esteem by coffee lovers everywhere. In a world filled with countless coffee growers and retailers, what makes our 100% Kona coffee special? Here are three reasons:
#1 - Our Prized Kona Coffee Farm
Did you know that Hawaii is the only state in the United States, with the perfect microclimate, to grow coffee commercially? Our 100% estate-grown Kona coffee is grown on our 80-acre Kona coffee farm, located on the beautiful slopes of Mauna Loa on the Big Island of Hawaii. Kona's nutrient-rich volcanic soil, tropical rain showers, and natural shade provided by afternoon cloud cover create the ideal growing conditions for one the rarest coffees in the world. All of these unique attributes allow us to produce our award-winning 100% Kona coffee.
#2 - Superior Coffee Quality
Since 1992, we have been growing, brewing, and selling the finest coffees in the world. Our quality starts by working with farmers, pickers, and processors who dedicate their lives to cultivating the finest coffee possible. Only ripe coffee cherries are meticulously handpicked, wet-processed, and sun-dried , and carefully roasted in small batches. These impeccable, high-quality processes make our 100% Kona coffee one of the most highly coveted coffees in the world.
#3 - Unique and Exquisite Flavor
When you try our smooth-tasting 100% Kona coffee, you'll experience a pure and distinct flavor. Our 100% Kona coffee is distinguished by its mild acidity, medium body, and notes of raw honey, milk chocolate, and freshly-roasted almonds. This exquisite, well-balanced coffee will create a luxurious-tasting cup for you.  We are proud to share the best 100% Kona coffee directly from our Farm to your Cup!
To learn more about our 100% Kona coffee, we invite you to visit Honolulu Coffee. Mahalo!