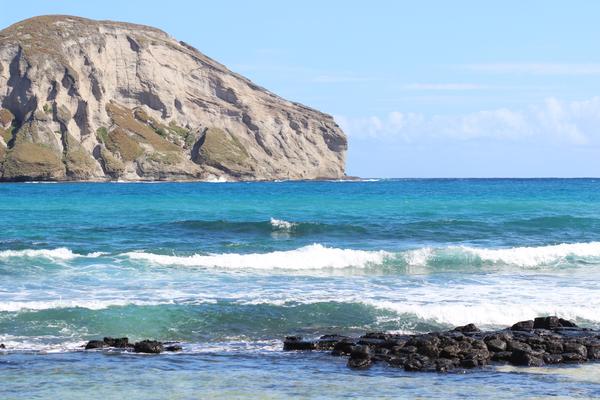 Our exquisite Kona coffee is grown on the slopes of our prized Kona Coffee farm located on the Big Island of Hawaii. This specific micro-climate with nutrient rich terrior, tropical rain showers and afternoon cloud cover, provides a well-balanced taste that both locals and visitors love.
Here's how we like to enjoy our fresh Kona coffee!
Watching the sunrise on the beach.
Sip on a delicious cup of our Kona coffee with your toes in the sand while watching the sunrise in Hawaii. This is a great way to take your morning to another level. With a relaxing start like this, you'll be able to face anything the day brings.
Take a relaxing drive.
Pick up a refreshing Kona coffee cold brew at our nearest Honolulu Coffee café. If you are in the mood for a leisurely day of enjoying Hawaii's beauty, take a relaxing drive along the gorgeous beaches while listening to your favorite music. The beautiful scenery provides a great escape as you cruise with the windows down while enjoying your Kona coffee cold brew.
Enjoy time with your ohana.
"Ohana" means family. We love sharing our flavorful Kona coffee in Hawaii with our ohana! As you experience our fresh coffee, cherish the moment and dream about the years to come.
These are just some of the ways we enjoy our Kona coffee in Hawaii. Visit Honolulu Coffee to discover more about this delicious coffee and create own unique experience.