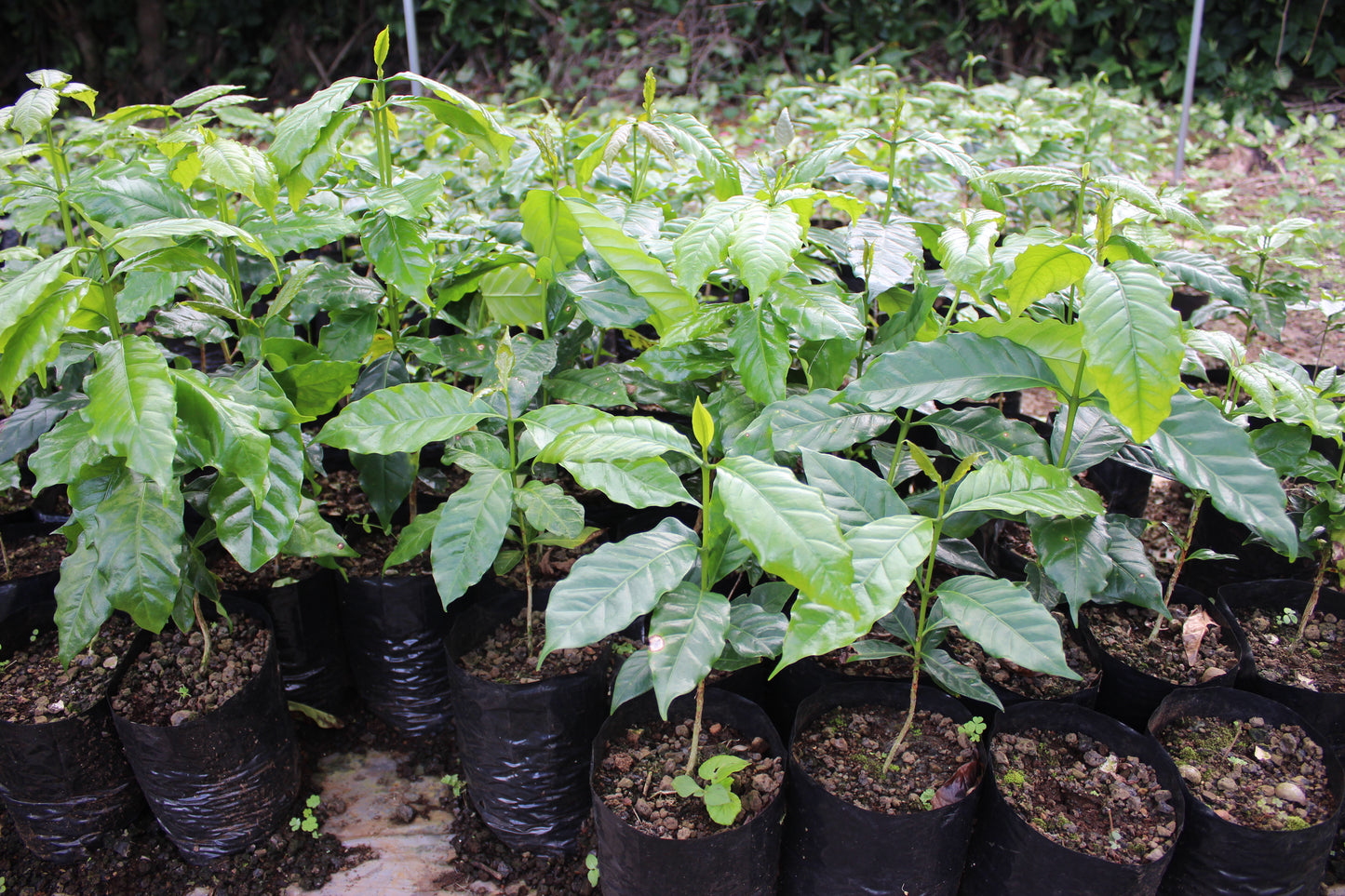 Kona coffee is nearly synonymous with Hawaii. Hawaii is the only region in the United States capable of producing the quality of beans that are used to make specialty coffee. Specialty coffee, specifically Arabica, requires very tightly controlled growing conditions, one where the weather is consistent, the elevation is just right, and the climate is at once tropical and cool. 
But not all Kona coffee is created equally, and it takes the right set of passion and attention to detail to maximize the taste of Kona coffee. At Honolulu Coffee, we have the privilege and advantage of owning our own Kona farm located on the beautiful slopes of the Mauna Loa volcano, so we can control these variables.
Our Kona coffee farm provides afternoon cloud cover, nutrient-rich volcanic soil and tropical rains which makes this location an ideal place for our Kona coffee farm to produce and cultivate this highly sought after, world-famous coffee. 
While the Kona region plays a key role in harvesting Arabica beans, it is important to reiterate that not all Kona coffee farms operate the same, or produce the same quality of beans on their properties. Understanding the process from our Kona coffee farm can help you understand the care high-quality standards we instill in our processing so that you may enjoy our 100% Kona coffee direct from our farm to your cup. Our Kona coffee farm understands that the growing process simply can't be rushed. Slow maturation of our coffee trees produces the optimal coffee cherries, which are handpicked, wet-processed and sun-dried.
Once the ripe red cherries are harvested, our Kona coffee farm begins the process of transforming the picked "cherries" into our delicious 100% Kona Coffee. First, the outer hull of the cherry is removed. From there, the hulled cherries are consistently hand-raked over on a dry bed. Finally, the dry beans are sent directly to our Honolulu Coffee Experience Center. Here, they are roasted to perfection for a distinctive well-balanced coffee with notes of raw honey, milk chocolate and freshly roasted almonds. You can watch the final part of the process unfold before you with a trip the Experience Center, or even sign up for a tour! 
The Power of Kona Coffee
When it's all said and done, all it takes is just one sip to instantly give coffee drinkers from all over the world a true taste of the spirit of Hawaii. This is the power and the potential of Kona coffee, and we take pride in nurturing this experience from farm to cup.
-
Related Content: