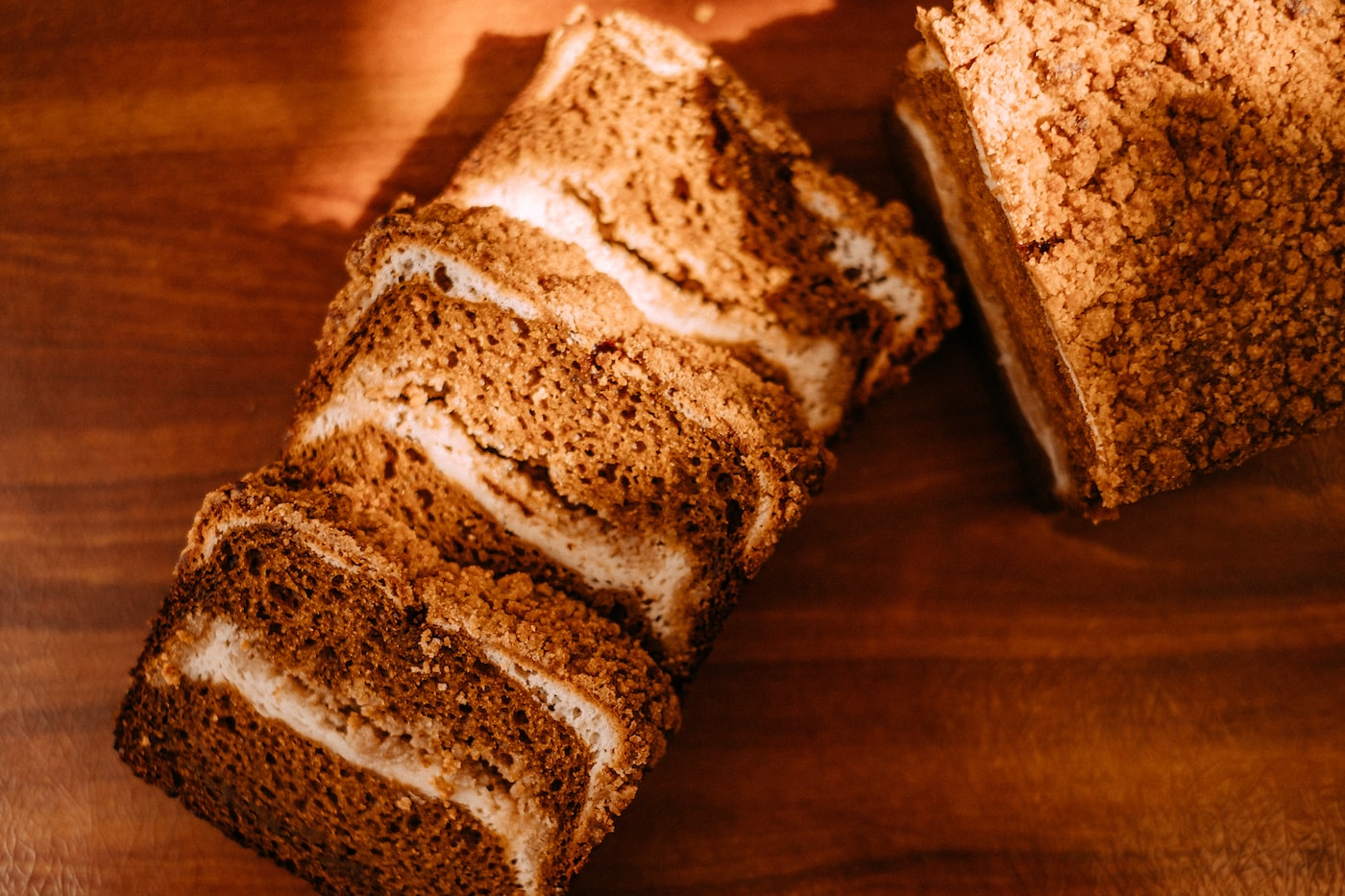 Hawaii is truly known for its very consistent and stable weather throughout the year. A fun fact is that there only are two seasons in Hawaii: summer (kau) from May to October and winter (hoʻoilo) from November to April. 
While we don't have the same quintessential seasonal change as other places in the world, we do love to usher in some fall inspired flavor profiles to celebrate the harvest season. Our Executive Chef, Kathryn Overton has come up with a menu that honors the traditional nostalgic flavors of autumn with a bit of a local twist. 
 
NEW FOOD AND BAKERY
PUMPKIN COFFEE CAKE 
A slice of pumpkin patch heaven! Enjoy this Spiced Pumpkin Bread filled with a sweet cream cheese swirl and topped with a buttery streusel.
LILIKOI APPLE TURNOVER
A new take on the classic! Honolulu Coffee's housemade pie dough is stuffed with a sweet and tart lilikoi apple pie filling and coated in crunchy delightful turbinado sugar. 
MAPLE MISO WALNUT STICKY BUN
This sweet and salty Morning Bun is sure to be your next craving. Made with brown sugar, miso, and cinnamon filling this goodness is topped with sticky maple glaze and toasted walnuts.
SAVORY SCONE
Savory breakfast scone filled with gems of house-made breakfast sausage, sage, fennel, cheddar, and a local honey drizzle.
HARVEST AUTUMN SALAD
Looking for a healthy lunch on the go? You must try our Hearty Autumn Salad, made with local greens, quinoa, toasted walnuts, dried cranberries, and grana padano cheese served with a maple red wine vinaigrette.
AUTUMN TURKEY SANDWICH
Think, Thanksgiving on a Roll! We have loving made our house-brined and slow-roasted turkey breast, buttermilk rye roll, cranberry mango relish, herbed mayo, swiss cheese, and keiki kale. This is everything you want to experience throughout the fall season. 
BACON CHEVRE SANDWICH
This is a delightfully unique fall sandwich! Made on our famous housemade croissants filled to the brim with crispy bacon with a spread of rosemary chevre, roasted butternut squash, red onion, and pea shoots. 
FALL ACAI BOWL
We wanted to give everyones favorite Acai bowl a warming Autumn Twist. This bowl is served with apples, spiced honey syrup, pecans, and almond butter. Nutritious and delicious!
NEW DRINKS
HONEY CARAMEL CARDAMOM LATTE (HCC LATTE) & TROPICAL FOG
Our Honey Caramel Cardamom Latte is a sweetly spiced drink that will bring us all into fall. Can be made hot or iced. The Tropical Fog is our own twist on the classic London Fog, using the same honey caramel cardamom syrup as the latte but combining it with a classic Italian Grey tea. 
NOW SERVING AT THE EXPERIENCE CENTER: SOFT SERVE!
We have launched a MUST HAVE item at the Experience Center. Come down to enjoy a delightful (dairy free!) soft serve treat.
To kick it off, we have launched with a coconut cold brew twist! This delightful dessert is everything you want in a treat. We have a selection of toppings such as a housemate strawberry crumble (!!), toasted coconut & almonds as well as cocoa nibs.
We will be switching up the flavors seasonally, so be sure to try this while supplies last and check in as we come up with other fun culinary creations in the future!