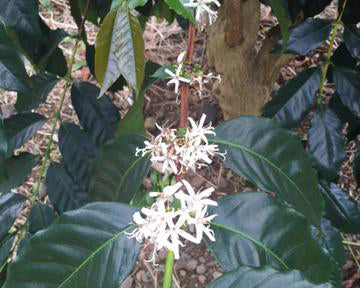 Here's the latest Kona Coffee farm report from our Licensed Q Grader and resident farmer extraordinaire, Paul Massard:
"We are still engaged in heavy harvesting on the farm, and from what I have seen, we are one of the last farms still harvesting due to our higher elevation.
We are taking random samples of the picking quality to come up with a benchmark we will use next year. We are also taking random samples from the pickers' bags and gauging the amount of green coffee they have picked using a graduated cylinder. We aim to have pickers filling the majority of their bags with perfectly ripe cherries.
We have finalized the pruning schedule for both farms. The small farm is ready and will be pruned as soon as we have some reprieve from picking. We are thinking we will see a slowdown next week. If not, Ramiro will teach Ryson how to stump, and Ryson will do it next week. We have decided that we are stumping a 1/3 block of the small farm to put it on a 3-year cycle. This will save us from fumigating the pruned area as there will be no cherry on that side of the farm.
On the larger farm, we will continue the Modified pruning (leaving 1 vertical) and the Emilio Method (capping and sheering). This pruning will start once we finish the harvest period. The only change we are making on the large farm from last year is that, once we start seeing new growth on the Modified pruned trees, we will go ahead and cut the single vertical away so that the rows look better.
We have also selected the areas that will be planted this year. We will be putting the 600 Yellow Caturra seedlings in one of the lower open zones. The other 2,400 Typicas will be planted in an adjacent open clearing as well as along the main road up to the shed. There is a possibility of fitting more trees into this area, but we need a grader come out and fix some drainage issues.
We had our second milling last week, with over 10,000 pounds of Parchment milled. We came away with over 8,000 pounds of green coffee, keeping in line with our expected 19-20% parchment-to-green loss. We did see a higher percentage of CBB damage of around 5% on this run. We believe we are still way below the Kona average of 10-12%. The increase was somewhat expected, as there is always a slight increase in CBB population during dry season.