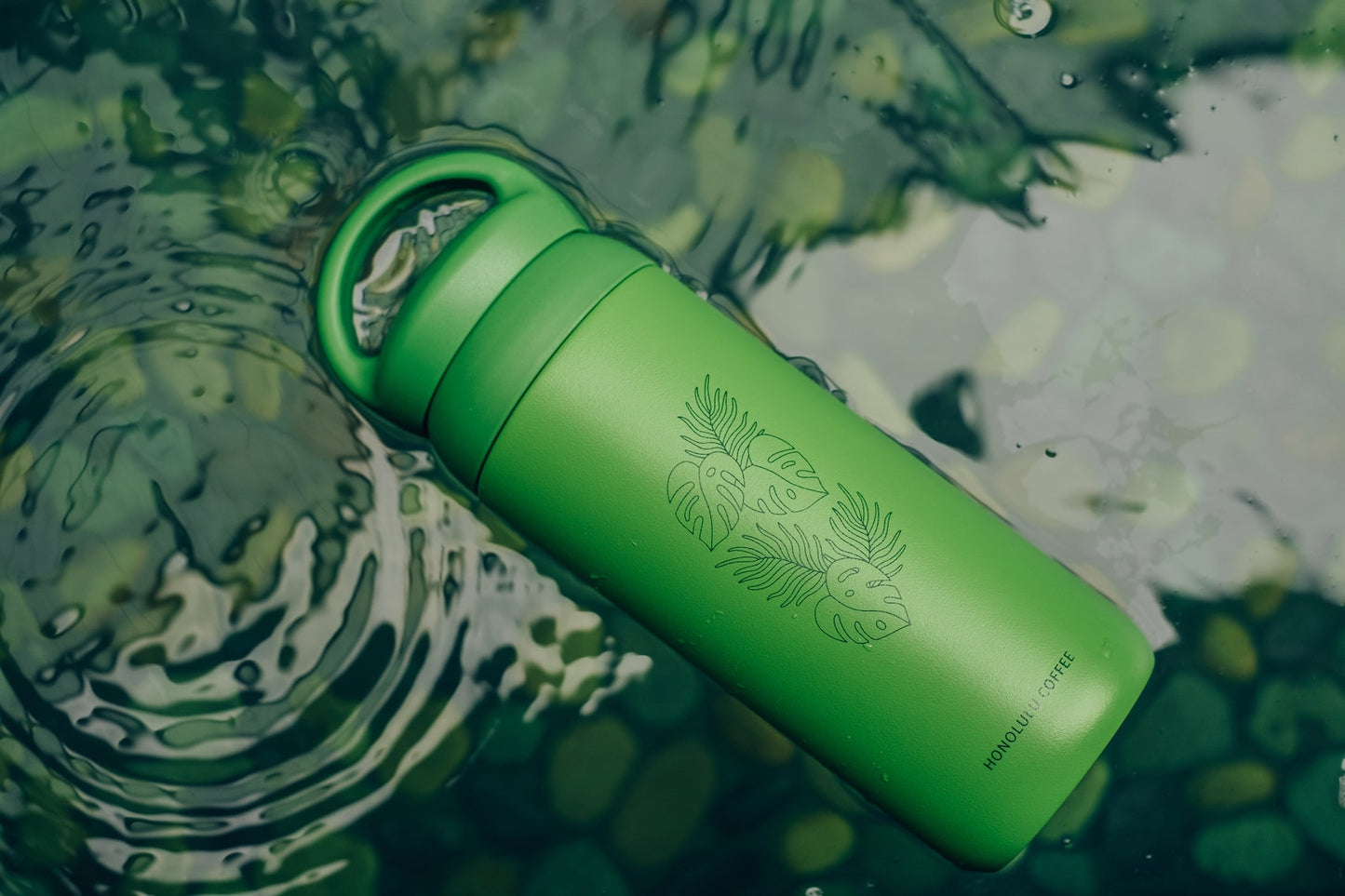 Our passions lie not just in growing and roasting the best Kona coffee in the world, but also in designing and sourcing the best apparel, drink-ware, and wearables so that you can show off your spirit of Aloha. With that in mind, we're excited to showcase our brand new summer releases! 
So, which will you choose? Do you go with a fresh green tumbler, or a shirt that gives a vintage feel to our classic Fresh Roasted sign, or a crisp new water bottle to keep you hydrated throughout the day? We have a feeling each one will be your new summer companion as you prepare for a Surf's Up Summer! 
--
30th Anniversary Mural Tee- Limited Edition - Available in late May!

Honolulu Coffee was founded in 1992 in Downtown Honolulu. This year, we celebrate 30 years of continual improving while being dedicated to providing the ultimate Hawaiian coffee experience. Unlike any other coffee in the world, we know that Kona coffee provides a deep-rich flavor that makes every coffee moment a memorable one.
We wanted to commemorate this year for us with releasing this limited edition Pocket Tee. The pocket fabric is the original fabric from our first employee uniforms and was custom designed from Tori Richards. On the back of the shirt we have proudly displayed the mural that can be found inside our iconic Moana Surfrider location. 
The Fresh Roasted sign that serves as the inspiration to our new t-shirt
This shirt is a limited edition to commemorate all that we have accomplished together these last 30 years! Mahalo!


Sunset Socks

We are bringing back the classic Honolulu Coffee Sunset Socks and introducing new tropical vibe.
 
Tropical Socks

Green Tumbler


We wanted to create a simple clean design that brings the tropical lush greenery of Hawaii with you in every waking moment. Holds 500ml.
Amber Water Bottle

Stay hydrated and classy at the same time! This Amber Water Bottle by Kinto is the best of both worlds. Holds 500ml.
Stickers


We created a line of stickers to help customize your favorite vessel. Our new Stickers are available in store and free with any purchase on the website. 
- 
Learn More About Kona Coffee: