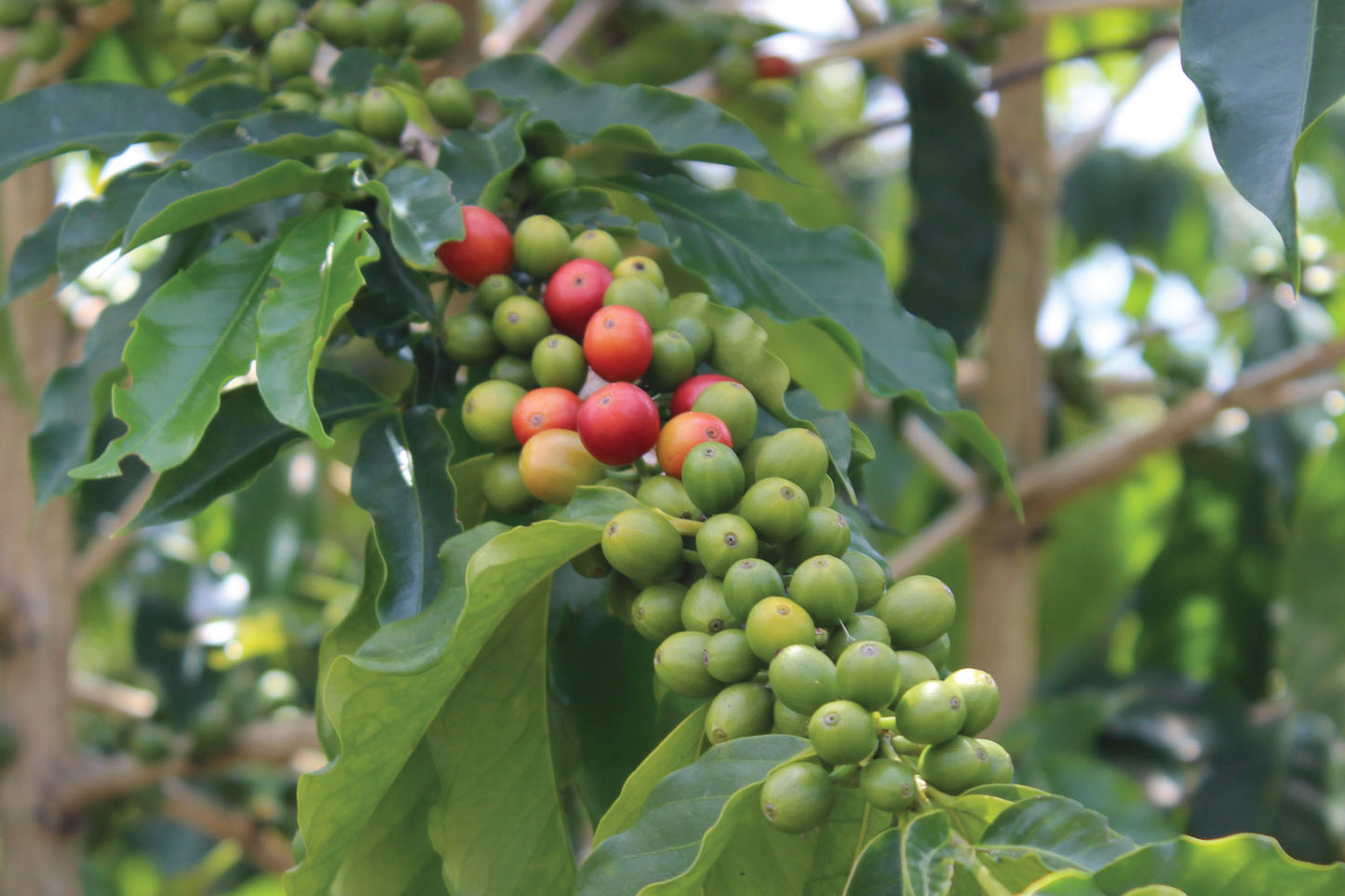 Once again we approach the end of another harvest at our farm in Kona.
In Hawaii we celebrate the seasons of the harvest, and this year we are reminded of all the year-round work that goes into producing some of the best Kona Coffee. Makahiki season is an old Hawaiian tradition that celebrates the end of the harvest season, the beginning of a new year, and the last bounty of the harvest.
This year was relatively uneventful as the cherry began ripening in September and mostly finished by December. We didn't beat last year's bumper crop, but the harvest was still good!  
There was some sobering news this year though. For the first time in the history of coffee production in Hawaii, coffee leaf rust has been discovered. It was first discovered in Maui but has since also been found in Kona. This has been a fast developing story in Hawaii these last 2 months.  
Coffee leaf rust has been around for decades and can be effectively managed. Because of the emergence of the rust we are planning more extensive pruning of the farm. Typically we would stump or prune about 15-20% of the farm. These practices are necessary for farm management and tree health. 
We plan on going even further this year to make sure all our trees are at peak health, which will help combat the rust. Luckily, we have not yet found any on our farm or on surrounding farms. Nonetheless we are determined to ensure the safety and vitality of our farm and our future harvests.
Currently, the Kona farm is planted with the following coffee varieties:
~95% Typica

~5% Caturra

Less than 1% Yellow typica
Currently, of the 75 acres on the farm, 55 are planted, while the remainder is untouched native Hawaiian ohia forest. We also have an additional 150 adjoining acres that is currently a mix of forest and open pasture land. The ohia forests will remain, preserving the natural Hawaiian ecosystem, but we plan on cultivating the open pasture land in future years to bring you more delicious Kona coffee.
-
READ NEXT:
FRESHLY ROASTED, FRESHLY GROWN: HONOLULU COFFEE'S KONA COFFEE FARM
Related Content: